I used CueCamp for my new business logo and website. I could not have been happier. Superior work for a fair price. From beginning to end, they were easy to work with, precise, reliable, gave great suggestions and feedback, and even helped to keep me accountable and on track with my to-do list for the website. I would never have been able to design such a fantastic website on my own. Her follow up and responsiveness is unbeatable. I would definitely recommend CueCamp, and I continue to use them for my business needs.
Joya Van Der Laan, MSN, FNP-BC
Founder / Owner, Nourish House Calls
Clean, Simple Design.
Nourish House Calls approached CueCamp for their expertise in launching a new brand and website in healthcare web design, as they started their new business. The business owner provides in-home medical consultation, and needed to create a brand that conveyed health and wellness.
Clear Calls-to-Action.
CueCamp helped to design a beautiful logo and website that conveys the nature of the business, presented in a simple way that is easy to understand and builds a sense of trust with the company. Besides great news, information, and testimonials, the website offers intake forms and pricing information for new patients in preparation for their visit.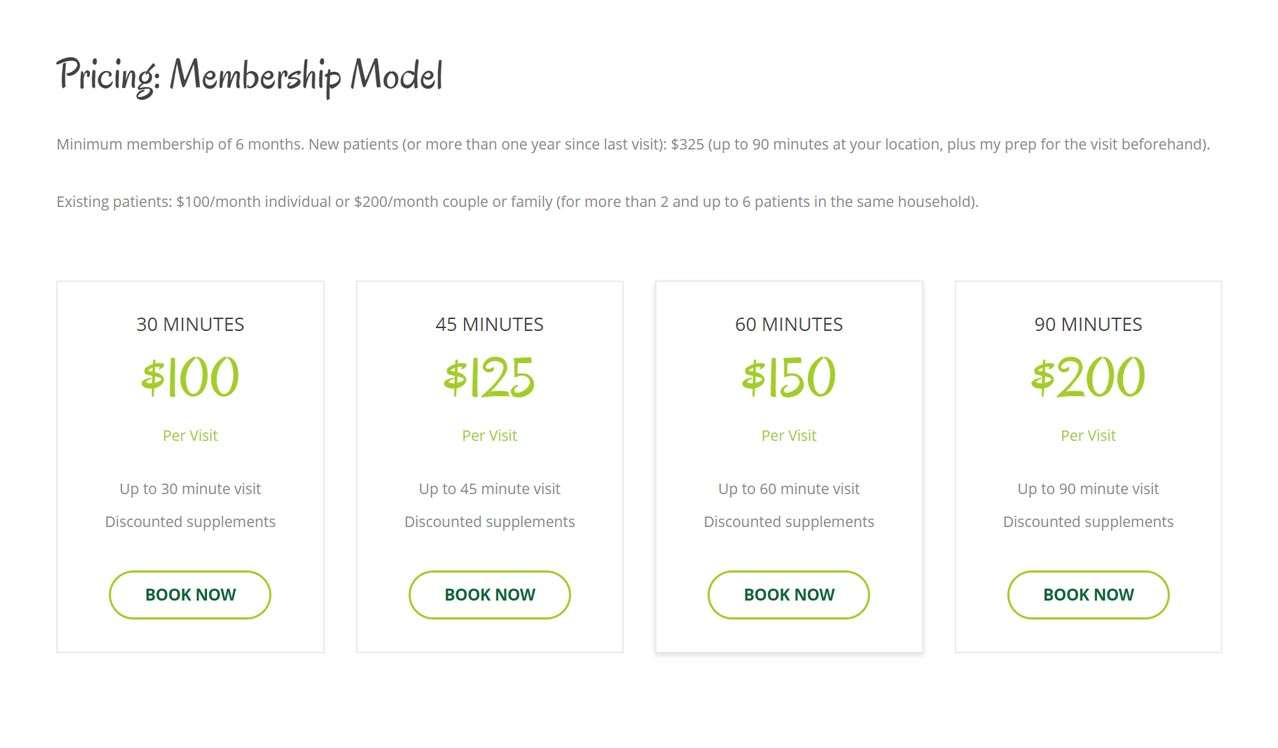 Easy Appointment Scheduling.
The new website offers an easy way for prospective patients to reach out for more information or to schedule an appointment. In addition, an informational blog lends credibility, while social media integration supports lead generation using social media outlets like Facebook.
Lead Generation, Check.

Being a start-up, Nourish House Calls needed powerful messaging that encouraged users to convert: with calls-to-action that were accomplished following an introduction to the brand. The simple website navigation structure and well-designed content helps users develop a comfort with the brand, which raises conversion rates on contact forms to reach out or schedule an appointment.
Custom Designed and Branded Website

WordPress Content Management System (CMS)

Simple, Secure Contact Forms
Simple forms yield higher lead capture.
---
Custom Branding and Graphic Design.

To convey wellness and health, CueCamp used color psychology to help in the design of branding for Nourish House Calls. The new website and logo design conveys wellness and growth, moving away from blue colors often found in traditional healthcare branding. Accordingly, the branding conveys an identity rooted in health and overall wellness.
Custom-Designed Graphics and Logo

Color Psychology Integration on Website

Strategic Marketing and Branding
Capture website leads by better appealing to their interests.
---
New Business, Launched.
Nourish House Calls successfully launched their business with the marketing expertise of CueCamp, and is still going strong after several years. Clear messaging, branding, and social media automation helped to get the word out, while offering a compelling message that gets potential clients interested in the services being offered.
---
Ready to leverage CueCamp's expertise in healthcare web design and grow your organization?
CueCamp loves marketing, as well as the healthcare industry. Let's talk strategy and figure out how to craft a unique brand message that'll generate explosive growth for your organization.
Reach out to the CueCamp team
Design a Custom Marketing Strategy
Build Processes & the Customer Experience