Great Blend of Traditional and Online Networking.
CueCamp not only helped create the branding through a new logo and website, but helped to write content that successfully explained group membership benefits: marketed through social media outlets like Facebook, Instagram and LinkedIn.
Localized Branding and Awareness.
CueCamp, leaders in marketing and web design in Naperville, wanted to help launch a group focused on local business. To encourage group membership benefits, multiple marketing channels are utilized stressing the group's local focus. Regional events support members in networking with other local businesses, both online (Eventbrite, Zoom, etc.) and offline (face-to-face networking events).
Powerful Calls to Action.
CueCamp, leaders in web design in Naperville, focused on usability to create a great user-experience (UX). Custom-designed page layouts and an intuitive page navigation structure make the website easy to use.

Using WordPress, the website is responsive with fluid web page layouts: allowing for a great user experience across both desktop and mobile devices.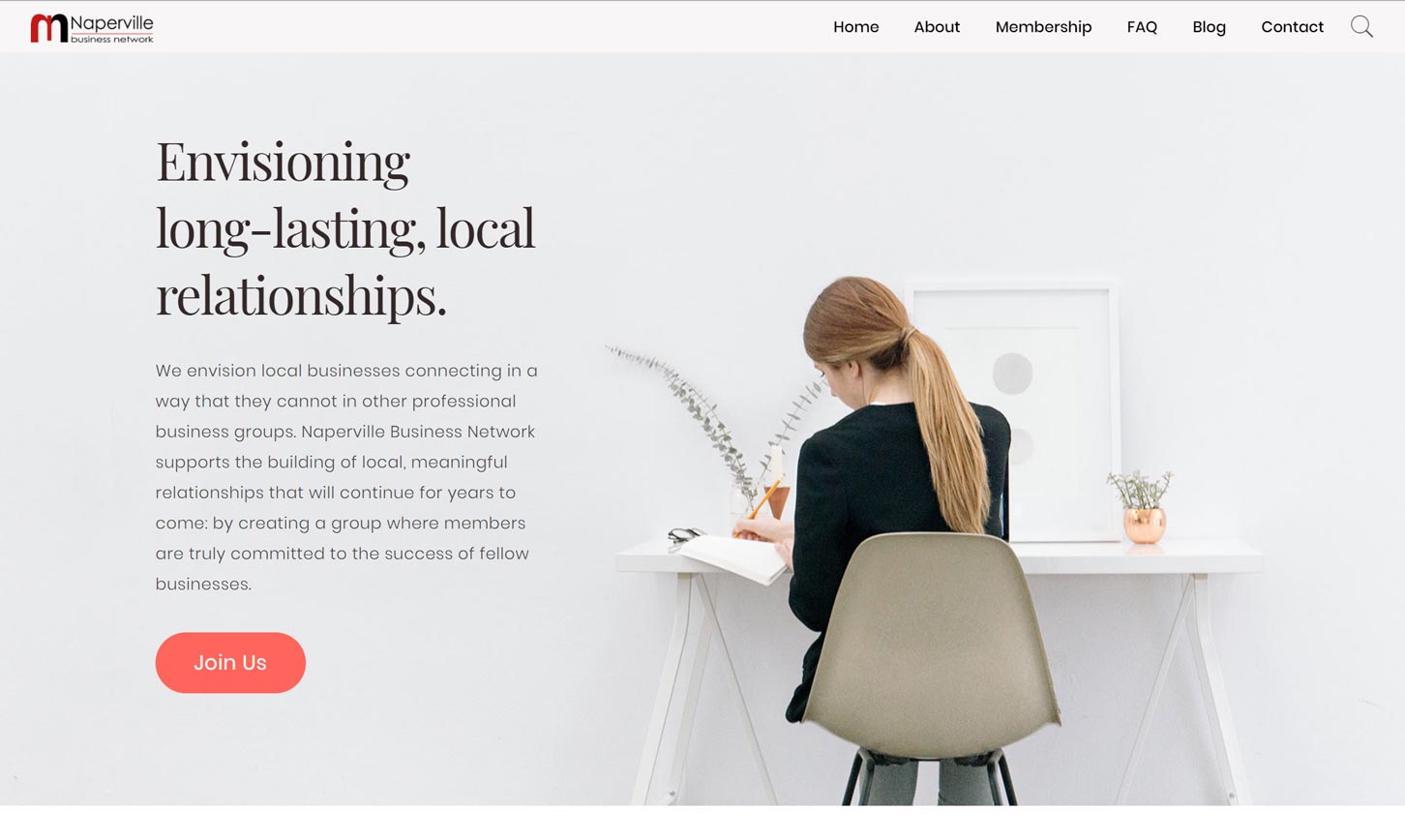 Opportunities for engagement.

The website offers concise, yet powerful information to members and prospective members, with simple contact forms to answer more advanced, specific questions.
WordPress content management system

Social media integration: Facebook, LinkedIn, Instagram

Marketing automation through SharpSpring
Powerful messaging coupled with easy-to-use forms boost engagement.
---
Rapid growth expands to other regional business hubs.

The success of Naperville Business Network quickly expanded to other business hubs in the Chicagoland area, including the following groups. Other groups will follow soon in the Chicagoland area.
Regionally focused marketing boosts interest in the business community.
---
---
Ready to boost your customer engagement and create explosive business growth?
CueCamp loves business, and would love to learn about yours. Let's talk strategy and figure out how to craft a unique brand message that'll generate explosive business growth.
Reach out to the CueCamp team
Design a Custom Marketing Strategy
Build Processes & the Customer Experience